The festival programme 2015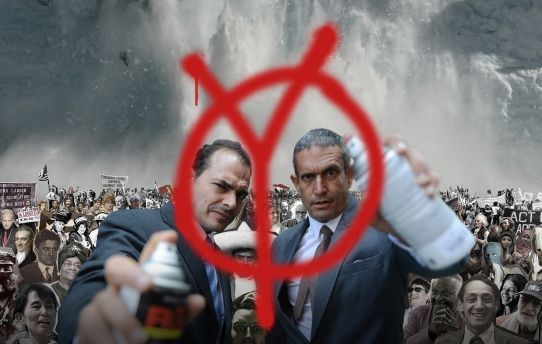 "The Yes Men Are Revolting" © Human Race
On these pages you can review this year's programme.
Flick through our programme 2015!
Cinema
The selection of international films included not only a wide range of new experimental films, but also pieces that related to this year's topic in different programmes.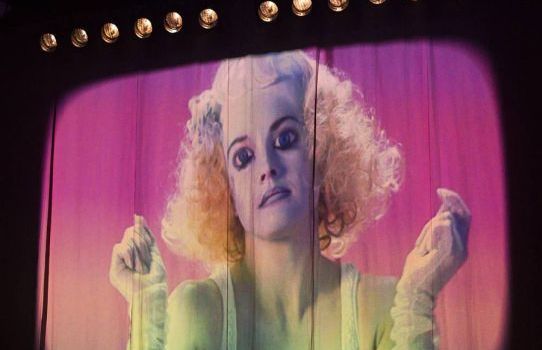 Stini Röhrs: " Das Tierreich"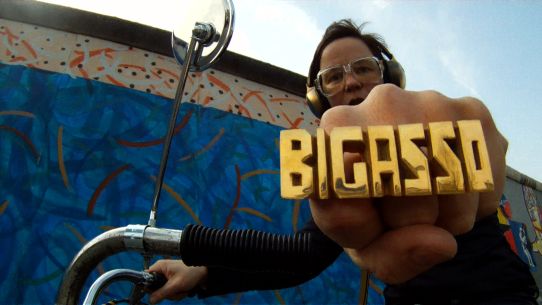 annette hollywood: "Bigasso Baby"
Exhibition
Ironic strategies are a central means of expression in contemporary Media Art. Irony is incorporated into artistic work in a subtle/humorous, anarchistic/satirical or radical/mocking manner. By breaking with expectations, shifting contexts or undermining established thought patterns, artists question supposedly unshakeable values and develop counter strategies to doctrinaire concepts of reality. In its exhibition entitled IRONY, EMAF showcased outstanding positions that endeavoured to explore cultural issues and interfered rebelliously in socio-political processes using irony, satire and humour.
Conference
Scholars, media theoreticians, journalists and artists explored irony in Media Art in their keynote lectures at the festival conference. This approach has increasingly evolved as an artistic strategy, particularly with the advent of the so-called new media. It additionally embraces contemplating current economic, political and social conditions. In this connection, the speakers also refered to contemporary debates, and broached the issue of the development and context of ironic and witty presentations in the Middle East.
Another key area of debate was developments in the online sector, where new services cause significant changes in the use of media, creating a challenge for cinema and TV.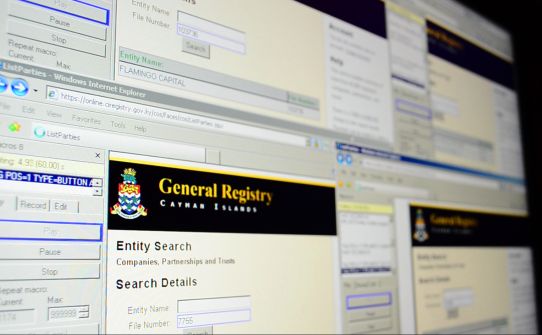 Paolo Cirio: "Loophole for All"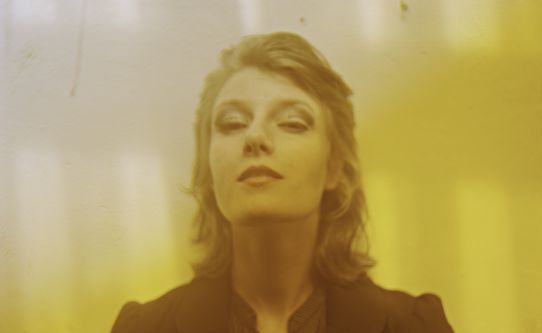 Tellavision (Nightshift: "EMAF Cube")
Performance & Music
Live performances, media events, music, sound and light projects at the 28th European Media Art Festival.
Media Campus
The Media Campus presented recent international media art in the form of film programmes and numerous student exhibits from several different nations.
Moreover, there are lectures and a master class especially for our student visitors.
For more information on the Media Campus programme, see the links "Exhibition" and "Cinema" above.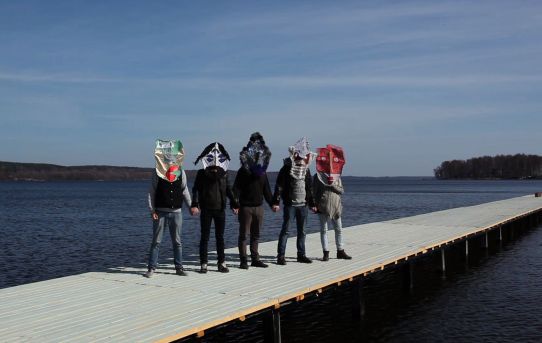 Lyubov Matyunina: "Who can be happy and free?"